Services Provided by Success and Wellness Associates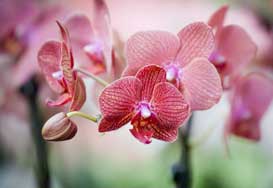 Success and Wellness Associates is a practice by psychiatrist, Dr. Kelly, who has a desire for excellent patient care.
Dr. Kelly is board certified by the American Board of Psychiatry and Neurology to practice psychiatry and has been in the Toledo area for many years. She provide a broad range of outpatient psychiatric services for adults ages 18 and older, which may include the use of medications to help manage your health.
What clinical services are provided?
There are two general services provided — an initial assessment or a follow-up visit. The initial assessment is for a patient who is brand new to the doctor and covers information that is important to come up with a treatment plan. A follow-up visit is for an established patient and can range from a medication check to a more complicated integration of therapy and medication monitoring. LEARN MORE about what you can expect at your visits.
Areas of expertise include:
Depression
Bipolar Disorders
Mood Disorders
Adult ADHD
Anxiety Disorders
Generalized Anxiety Disorder
Panic Disorder
Schizophrenia
Schizoaffective Disorders
Forensic issues
Psychotropic Medication Management
To learn more about DR. Kelly, go here.
Are there any other services for patients?
Because Dr. Kelly uses a confidential and HIPAA compliant electronic medical records, she is able to extend the convenience of online scheduling, access to a patient portal, and messaging with the doctor and staff. Please visit our Patient Resources section for more information.
Habeeb Arar, MD, DABPN
Practice closed effective 1-30-16
Records request sent in writing to:
Medical Billing Associates
Attn: Habeeb Arar, MD
4848 Holland Sylvania Rd.
Sylvania, OH 43560