Concierge Medicine with Dr. Victoria Kelly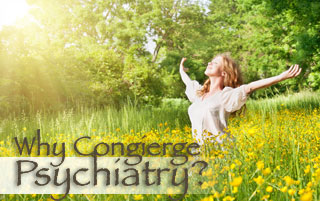 Success and Wellness Associates is a collaborative association between two independent psychiatrists, Dr. Arar and Dr. Kelly, who have similar practice philosophies and a desire for excellent patient care. Dr. Arar practices medicine under a traditional model, and he accepts most major insurance companies. However, Dr. Kelly has decided to fully embrace an innovative way to practice psychiatry, called "concierge medicine."
When you hear the word "concierge," you imagine someone who is there completely to help you, to get you what you need — someone whose main job is to make you feel comfortable. Now, contrast that with a doctor for whom you've been waiting hours; then, you finally get to see the doctor, but it's only for about five minutes before you are brushed off and shooed out the door because the doctor has been triple booked.
Improving Health
Preserving Privacy
Empowering Individuals
Personalized Physician Care
In the medical field, practicing concierge medicine can mean a variety of things, but they all generally align with the image of someone providing you with a higher level of care than would ordinarily be required. This model is also known as direct-care medicine, because the doctor-patient relationship is directly between the doctor and patient and does not involve insurance companies.
Concierge Medicine Eliminates the Middleman
Over the last century, health-care administration has changed. It has at times become a middleman, standing between patient care and costs, while not appreciating nor acknowledging the importance of doctor-patient relationships.
Many doctors are just as dissatisfied with the impact of health-care administration on their ability to practice effectively and have to squeeze more and more patients in just to be able to break even. They are unhappy with the amount of administrative paperwork that has nothing to do with good patient care.
Nearly 10 percent of doctor practice owners will embrace direct pay or concierge practices in the next three years, according to a study in 2012 by physician-staffing company Merritt Hawkins for The Physicians Foundation. Many of the primary-care doctors using this model charge a monthly or yearly fee. For psychiatrists, it is usually a fee-for-service charge per appointment rather than a retainer fee. Patients are responsible for payment at the time of service. If you have a Health Savings Account, people can take advantage of that and use their account for payments. Otherwise, if you would like to try for reimbursement from your insurance company for your fees, Dr. Kelly's office will assist in submitting the paperwork for you.
A doctor practicing concierge medicine has no one else to report to other than the patient, no one else to answer to, no one else to receive payment from other than the patient. It brings the doctor up to a higher level of responsibility to the patient — and the patient alone. These doctors see fewer patients, so they can spend more time with the ones they do see. This is especially true for psychiatry, where sensitive topics are discussed and difficult problems solved. It is unlikely that significant positive changes can take place easily in a five- to 10-minute appointment. In mental-health care, having the time to make change happen is a necessity, not a luxury.
The Cost Benefits of Concierge Medicine
Paying directly for your medical care may have some cost benefit to you. Many health insurance plans are high deductible plans, and you may be responsible for all costs incurred until your deductible is met. Therefore you would be paying out-of-pocket for any psychiatrist, even if they were a provider under your insurance plan. Also, any payments made to Dr. Kelly's office will count towards medical expenses on your taxes if you choose to claim them. Your insurance will still cover any laboratory work, medical procedures, or medications that Dr. Kelly orders, just as they would cover any other physician that ordered those same tasks. Dr. Kelly will still work with your insurance company regarding medication or procedure preauthorizations and coverage.
Concierge Medicine Preserves Confidentiality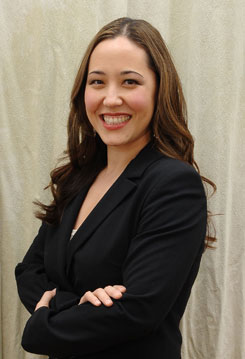 Dr. Victoria Kelly
Concierge medicine keeps insurance companies from having access to your psychiatric information and maintains your privacy at the highest level. It also indirectly maintains your privacy from your employer, since your employer negotiates with the insurance company for costs based on the pooled health of the employees. Your insurance company won't be routinely reviewing all your medical records without your knowledge, except for what you specifically choose to share with them. You will likely still want insurance as the intermediary to pay for things such as lab work, imaging studies, or inpatient care.
If you already have a kind doctor who spends time with you, listens to you, and is covered by your insurance company, then concierge medicine may not be appropriate for you. However, if you value your confidentiality and believe that you may benefit from having a better relationship with a doctor who is compassionate, caring and knowledgeable, who will help support you, educate you, and help you attain your goals, then consider a meeting with Dr. Victoria Kelly.
Habeeb Arar, MD, DABPN
Practice closed effective 1-30-16
Records request sent in writing to:
Medical Billing Associates
Attn: Habeeb Arar, MD
4848 Holland Sylvania Rd.
Sylvania, OH 43560