Dr. Kelly's Office Hours
Monday: 9:00 am to 1:00 pm
Tuesday : 9:00 am to 1:00 pm.
Wednesday : 9:00 am to 1:00 pm

Once you are an established patient in her concierge practice, if you need a time outside of these hours you can discuss it with Dr. Kelly for accommodation.
Click here to schedule an appointment with Dr. Kelly
Victoria Kelly, MD, DABPN
Dr. Victoria Kelly has extensive experience in the treatment of psychiatric disorders, including depression, bipolar disorder, anxiety disorders, and schizophrenia, and is a member of AADA and CHAD. She is also a member of AASECT. Compared to other providers, she is unique in that she has a special interest in several areas that are often not addressed. One area is the treatment of adult attention deficit hyperactivity disorder (ADHD) - in which many people may have had difficulties but were able to "get by" but they find later in life that the symptoms continue to affect every aspect of their lives, relationships, and work. Another area of importance that Dr. Kelly focuses on is womens' health issues, such as the management of psychiatric symptoms pregnancy and duringpostpartum.
Dr. Kelly completed her undergraduate degree at Kent State University, and medical school at Northeastern Ohio Universities College of Medicine, now known as Northeastern Ohio Medical University in northeastern Ohio. She went on to complete her psychiatry residency training at The Ohio State University Medical Center before returning back to the northwest Ohio area to practice medicine.
In addition, Dr. Kelly has a strong belief in the benefits of psychotherapy. This is one of the reasons she decided to use the Direct Care, or Concierge model of practice. It allows her to spend more time and a higher level of psychotherapeutic interventions besides just medication management. Dr. Kelly believes that for many people, medications alone may not be enough to truly attain the level of success and wellness they hope to achieve, and therapy to improve insight and change behaviors can provide that extra support. Medications cannot change difficult personal situations, but therapy and medications can work together so that you can more effectively manage the stressors that you encounter. She notes that her natural style of psychotherapy includes some aspects of cognitive behavioral therapy, interpersonal therapy, and motivational interviewing.
Dr. Kelly also practices forensic psychiatry at Unison Behavioral Health Group, where she works with Not Guilty by Reason of Insanity aquittees on conditional release. She is also Clinical Assistant Professor at the University of Toledo Medical Center's Department of Psychiatry where she teaches the residents on various subjects. As a medical doctor and a diplomate of the American Board of Psychiatry and Neurology, Dr. Kelly is well suited for her active role in the mental health community of the greater Toledo area and beyond. She is past president of the Board of Trustees of the National Alliance on Mental Illness of Greater Toledo, a non-profit organization whose mission statement aligns with Dr. Kelly's views on the importance of education, support, and advocacy for those with mental illnesses and their families. Dr. Kelly is a member of the Lucas County Academy of Medicine and has participated on their Community Health committee. She is an active member of the local APA branch, Northwest Ohio Psychiatric Physicians Association, serving as President. Dr. Kelly is also involved at the state level of the Psychiatric Physicians Association as newsletter editor.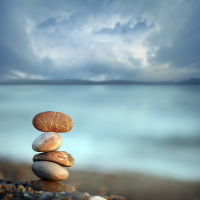 Dr. Kelly's practice embraces technology. This includes electronic prescriptions, online scheduling capabilities and a Patient Portal that allows direct access to Dr. Kelly via messaging. She is also able to electronically prescribe medications directly to your pharmacy.
She practices Direct Care, or Concierge medicine, which allows her to have a closer relationship with her patients. "You get my undivided, personalized attention," she says, creating a one-on-one relationship without interference or influence from insurance companies. It also allows for a higher level of confidentiality and privacy. She will not double book your time with another patient. Learn More about the benefits of Concierge Medicine with Dr. Kelly. In addition, Dr. Kelly's office is calming and relaxing - it doesn't look like, or make you feel like you are in a typical doctor's office. She wants you to feel comfortable. If you have young children that must accompany you to your appointment, you are welcome to bring them - she has toys and activities that they can occupy themselves with in her office while in session so you can focus on your health. Lastly, Dr. Kelly understands the importance and impact of spirituality on overall wellbeing, and is open to incorporating aspects of christian counseling if requested.
Because of her passion for education and advocacy to decrease stigma, she is also available for speaking engagements. She is a well respected lecturer and if there is a topic you would like to have someone speak to your office, staff, organization, or conference, she will make it happen for you. Learn More about what educational activities Dr. Kelly can offer you.
Habeeb Arar, MD, DABPN
Practice closed effective 1-30-16
Records request sent in writing to:
Medical Billing Associates
Attn: Habeeb Arar, MD
4848 Holland Sylvania Rd.
Sylvania, OH 43560